Now more than ever before your success is dictated by the level of client experience you offer.
We've always known that if we treat our clients well they will stay with us and recommend us, but in the new world of social media and instant communication the ramifications of this are far greater than they ever were. Its instant and its magnified 100 fold.
Your client is the Landlord, and they're the key for your success, if you keep them happy then you'll be able to generate significant revenues from their property for years to come.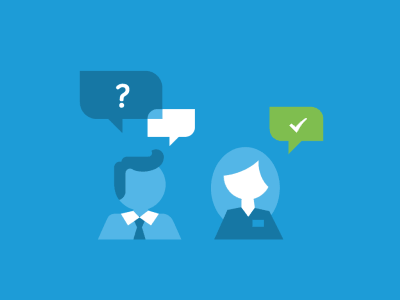 There are a few key things you need to deliver;
Consistency
Transparency
Integrity
Quality high value personal interactions
The first 3 items are delivered by high quality automation, and the 4th is the end result of not tying up your people in doing repetitive tasks that could and should be done by automation.
Deep, well developed and well engineered workflows are the key to a great client experience.
Automation delivers a perfect job every time and on time. It is consistent and it is reliable. It doesn't make 'human' errors.
If 70% of the daily tasks in your office can be done through automation (and they can) that leaves your highly paid property managers to do what they do best, interact with landlords and provide real value add services as a true Asset Manager – not an administrative assistant.
And there are a number of other benefits Our.Property provides to your clients that ensure they stay with you and pay you a market high fee base.
Having a great landlord portal and app for 24/7 access to all the property information including the full financials isn't something that would be nice to have, it's an absolute necessity. The landlord portal and app need to provide a working base for the landlord to manage his portfolio not just review it. The Our.Property platform provides the landlord not just with a site to review their property information but also with the tools to manage and grow their portfolio – and you stay at the centre of it all.
The Landlord has the option of immediate disbursement of rental income upon clearance and a host of options in regards how the financials are handled by you. Unlike other platforms that tend to be very rigid with limited customisation, with Our.Property your landlord has flexibility and feels in control.
You are also able to pass on lower maintenance costs through use of great AI and competitive job bidding. With Our.Property you have access to thousands of rated certified tradespeople.
And finally what landlord doesn't want less arrears and faster payments. Arrears is seen by landlords as a failure of the property manager. With smart automated 'pull' payments and a sophisticated AI driven arrears management system you can all but eliminate your arrears and pay your Landlord in real time.
When you use Our.Property as your platform it is white labelled, so the client sees all these value add benefits as coming from you, not a 3rd party.
Have a look what successful general manager of RE/MAX Success Daniel Burrett has to say about the platform and how it benefited his business.